The Commons is supported by a core team based within MESH Research at MSU, as well as a range of other collaborators and supporters. Members of the team blog at Platypus; follow us there for more updates.
MSU Team
Kathleen Fitzpatrick, Director
Kathleen Fitzpatrick is Director of Digital Humanities and Professor of English at Michigan State University, where she also directs MESH Research. Prior to joining the MSU faculty, she was Associate Executive Director and Director of Scholarly Communication of the Modern Language Association. Fitzpatrick is author of three books, including Generous Thinking: A Radical Approach to Saving the University (Johns Hopkins University Press, 2019) and Planned Obsolescence: Publishing, Technology, and the Future of the Academy (NYU Press, 2011). She was also lead author of the eighth edition of the MLA Handbook (MLA, 2016). She is president of the Association for Computers and the Humanities and president of the board of directors of the Educopia Institute. She is also a member of the board of directors of the Council on Library and Information Resources, and she serves on the advisory boards for numerous projects related to open scholarly communication and infrastructure.
Bonnie Russell, Project Manager
Bonnie Russell is the project manager for the Commons, working in close communication with both the technical and the community teams. She also serves as the digital specialist for HuMetricsHSS. Russell has extensive experience in technical project management, user experience, quality assurance testing, technical documentation and training, and metadata management. She has been actively working with digital humanities scholars since 2012, helping scholars shape projects and identify technology needs. She served as the 2019-2020 chair of the Digital Publishing Committee for the Association of University Presses, primarily focused on the evaluation of digital publishing platforms and repositories.
Michael Thicke, Lead Developer
Michael Thicke is the lead developer on the Humanities Commons project. He is a philosopher of science, social epistemologist, and web developer, having received an undergraduate degree in Computer Science from the University of British Columbia, and a Ph.D. in History and Philosophy of Science and Technology from the University of Toronto. Prior to joining the Commons team, Thicke was the developer of WP Museum, a WordPress plugin for managing an online museum in WordPress, which is used by the University of Toronto Scientific Instruments Collection.
Katherine Knowles, Graduate Assistant
Katherine Knowles is a PhD student in the Department of English at Michigan State University, as well as the graduate assistant on Humanities Commons.
Scott Schopieray
Scott Schopieray is Assistant Dean for Academic and Research Technology in the College of Arts & Letters at MSU, where he also serves as Associate Director of MESH. In his position, he works to support digital infrastructure and methods for teaching, learning, and research across the arts and humanities. His current research areas are in high-impact/high-quality online teaching methods, faculty motivation to teach online, and processes for open digital scholarly publishing.
Brian Adams
Brian Adams is Associate Director for Technology of MESH Research, where he oversees the development of MESH projects and manages the Humanities Commons technical team. Adams has served as lead developer within the College of Arts & Letters at MSU for the last ten years, where he has been instrumental to building numerous research and instructional projects.
Stephanie Vasko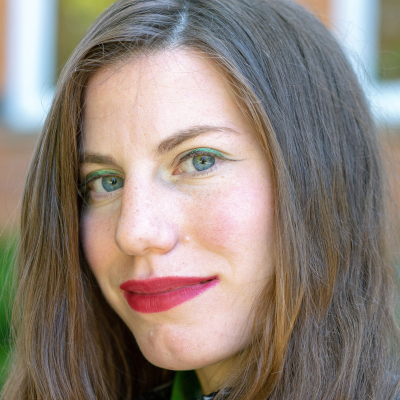 Stephanie Vasko is Senior UX Researcher with MESH Research, as well as the Managing Director for the Center for Interdisciplinarity at Michigan State University. She is also a member of the Board of Directors for the International Network for the Science of Team Science.
Amaresh Joshi
Amaresh Joshi is an information systems designer and programmer in the College of Arts & Letters at Michigan State University. He is also also a PhD candidate in linguistics at MSU, with interests are in syntax, semantics and computational linguistics.
Collaborators and Contractors
The Commons is additionally supported by collaborators and contractors including:
Commons Alumni
And last but never least, our growing list of alumni, without whose efforts the Commons would never have made it this far.
Core Team
Contractors and Collaborators
Scott Koranda, Spherical Cow Group
Columbia University Libraries
Zheng Zeng
Scott Voth